The Dangers of Dryer Lint Build Up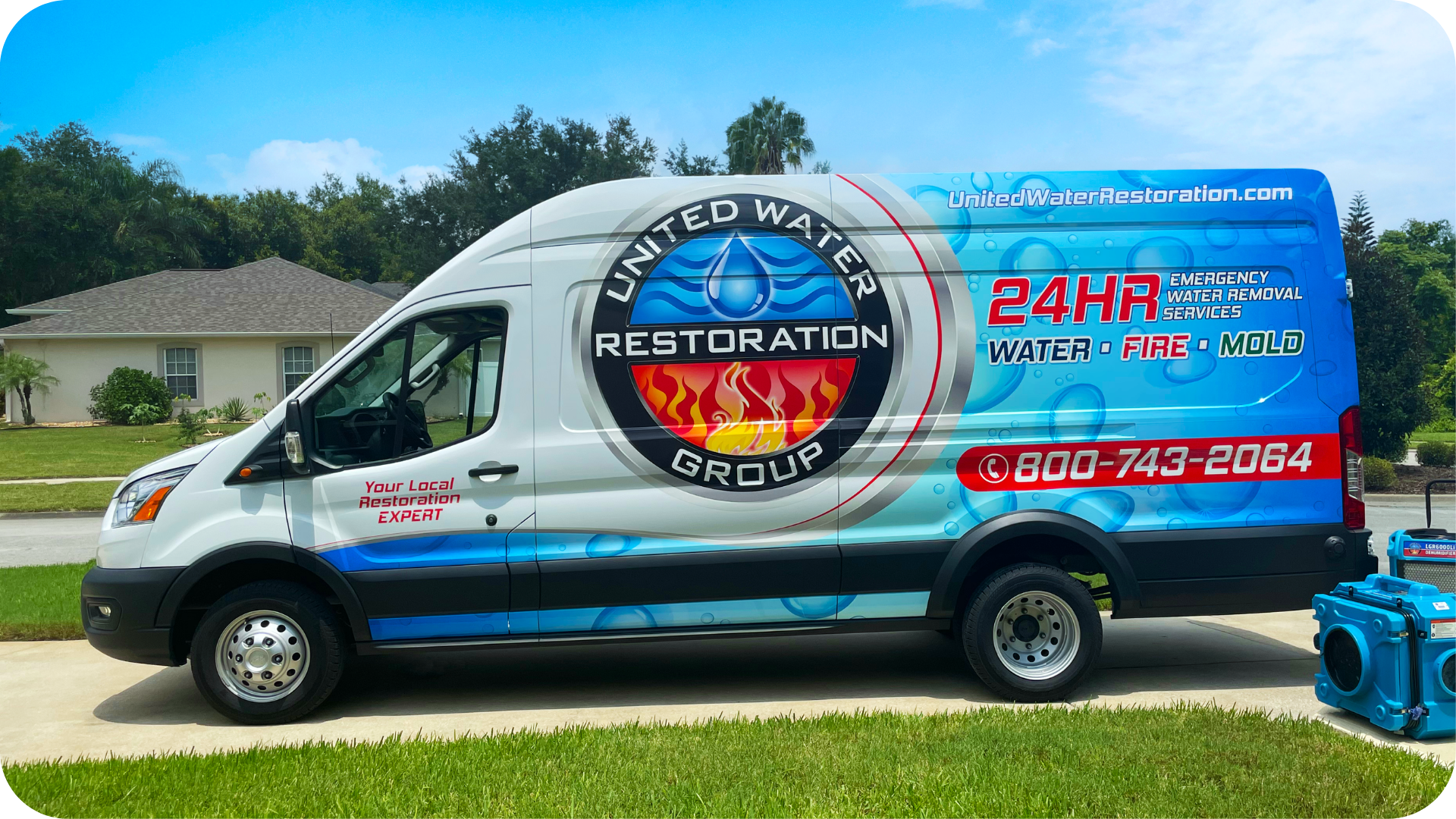 We all wash our clothes regularly with modern-day technology. Machinery can make our lives easier, but we still have to manage these advanced appliances. Dryer machines help rapidly dry our clothes in a mass quantity, but the lint produced is a byproduct of fabrics when drying them. Lint can build up on the lint screen of the dryer machine and the vent leading to the outside of the house. A build-up of dryer lint can be a fire starter. 
United Water Restoration Group of Daytona Beach would like to provide you with a few tips on preventing a lint fire. Though some of these tasks may seem mundane, they are pertinent in preventing a disaster at your home. 
Why Should You Clean the Dryer Lint Vent?
A dryer is a fire starter that can sprout imminent, making it a dangerous situation that can be easily prevented. According to the U.S. Fire Administration, 2900 home clothes dryer fires are reported each year. These fires result in about 5 deaths, 100 injuries, and over $35 million in property loss. 
Cleaning the external dryer vent might take some time out of your day, but this can prevent a devastating fire. Shockingly most of these fires spark up during the winter months. Failure to clean out dryer vents is responsible for 34% of these fires. These types of fires are easily preventable, as long as you take the precautions necessary.
Use Your Dryer Properly
Every dryer has an easily accessible lint screen, just remember to clean it after each use. This is a very simple way to prevent fires, keeping your clothes and appliance fresh. This should not be a monthly or weekly task, it needs to be done after each cycle. A build-up of dryer lint will restrict airflow and can soak up heat which is a suitable fire starter. Cleaning this screen will make the dryer more efficient during its cycles. Always inspect the filter for tears and order a replacement if you discover any damage.
Operating a dryer may seem simple, but there are things you must avoid when drying clothes. Try not to overfill the dryer or leave it running when you leave the house. DO NOT place any plastics, foam, rubber, clothes with saturated oils, or any flammable contents into the dryer. 
There are a variety of stain removers that contain flammable products, so you must wash them out before drying. Clothes stained with chemicals like gasoline, paint thinners, or cooking oil needs to be washed twice as a safety precaution before drying. 
You can always adjust the dryer's temperature for a more suitable environment. If a fire starts, call 911 immediately. They will dispatch the fire department to help handle the situation. Refrain from opening the dryer, as a rush of oxygen can accelerate the fire growth. 
Signs That You Should Clean Your Dryer of Lint
The following are common signs of a clogged dryer vent:
A musty odor following a drying cycle

Clothes are extremely hot to the touch

Odor noticed on dryer sheets used during the cycle

Large amounts of lint build up on the dryer lint screen

Noticeable debris flying around when opening the dryer
How to Clean Your Dryer Vent
All this dust and allergens clogged up inside of the kinked exhaust hose is a perfect place for dryer lint to start a fire. While cleaning the exhaust hose can be tricky, it can be done. Typically you would disconnect the hose from the dryer and the wall exhaust port. Vacuum around the edge of all three areas – the dryer connection, wall connection, and the outside port. If you have access to a clean toilet brush then you can push that inside the hose to flush out all the dust. Once finished you may vacuum up the mess that formed on the ground.
Another technique professionals use is connecting a long, flexible brush head to a screwdriver. They can easily have the brush rotate and clean the inside of the tube and force all the dust out of the hose. As long as the exhaust hose gets cleaned regularly, then you should be all set. This is the best way to prevent a dryer lint fire from starting.
If a Fire Does Sprout, We're Here for You
Remember, check your dryer regularly for signs of excessive lint build-up in the exhaust hose. The lint trap can easily be taken care of after each dry cycle. This will help reduce the sucked into the exhaust pipe. 
Typically local appliance men or contractors can professionally clean dryer lint from the hose. If a fire does occur, small or large, our company is here to assist with all fire damage restoration needs. Our technicians are trained in smoke and soot removal. 
Although these fires can be prevented, we're here for you at (386) 677-1856 if anything ever happens. Protect your home from a fire before it's too late. We're here for you when you need us the most!
Read our other blog on 5 tips to prevent a washing machine leak!