5 Ways to Avoid A Leaking Washing Machine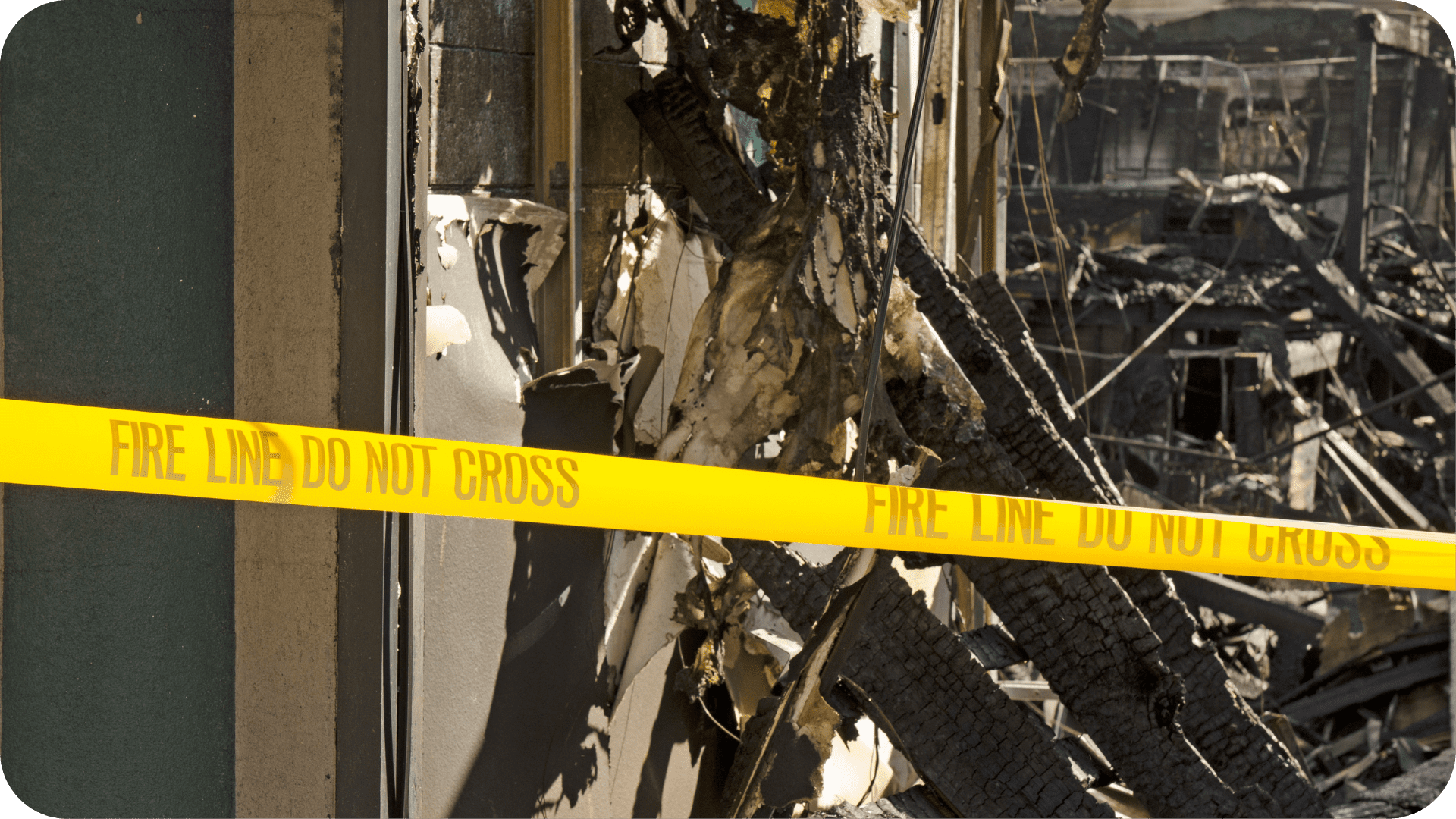 You hear a loud, dowsing sound coming from your house. You check the weather to discover it's a bright, sunny day outside. Realizing the source of the noise you dash to see if there's a pool of water seeping out of the room. Your washer has sprung a leak. If you have a lot of clothes in your machine and they get wet, this can be serious. Even if your clothing is fine, that wet floor is an annoyance.
Your washing machine may be leaking because of a bad seal or other issues. Unfortunately, this might be very inconvenient, but there are several simple methods to prevent your washer from leaking. Our specialists at United Water Restoration Group of Daytona Beach can share with you some washing machine leak prevention strategies that will help you avoid this problem before it starts.
1. Excess Laundry Detergent
Excess liquid detergent does not always make your clothes cleaner. If you use too much soap in the wash, the suds will rise. Each washing machine includes an overflow tube that might accumulate soap if suds are continuously released into the line. Water-softeners can promote increased suds, contributing to a potential overflow situation due to a clogged tube from all the residue.
If there is continual residue accumulation in this line, there's a danger of a leak developing as a result of the overflow tube. Use less detergent to save money and avoid leaks with the use of an overflow tube.
Tip: You don't have to use the amount of detergent recommended on your container. It's better for your clothes and your wash if you use less. To prevent residue buildup, just use slightly less than indicated in the instructions.
2. Overloading Your Washing Machine
When you put too many clothes into one wash cycle, this will most likely cause leaks. Saturated, wet garments are heavy; meaning these heavy items can bang around on the inside of the washing machine. This can cause the machine's joints and hoses to come loose and leak onto the floor when it "jumps" about as a result of the increase in weight.
Even if a washer "jumps" while washing, it is still undesirable and might leak. It's possible that the flooring it's standing on can be harmed as well. For information on load restrictions, check your washer's user handbook manual. This is another simple method to avoid a washing machine leak, as long as you keep track of it.
Tip: Run the washer on a quick cycle with no clothes or detergent to see if it will stop the leak. If the leak stops, this implies that an overflow of clothing was causing it.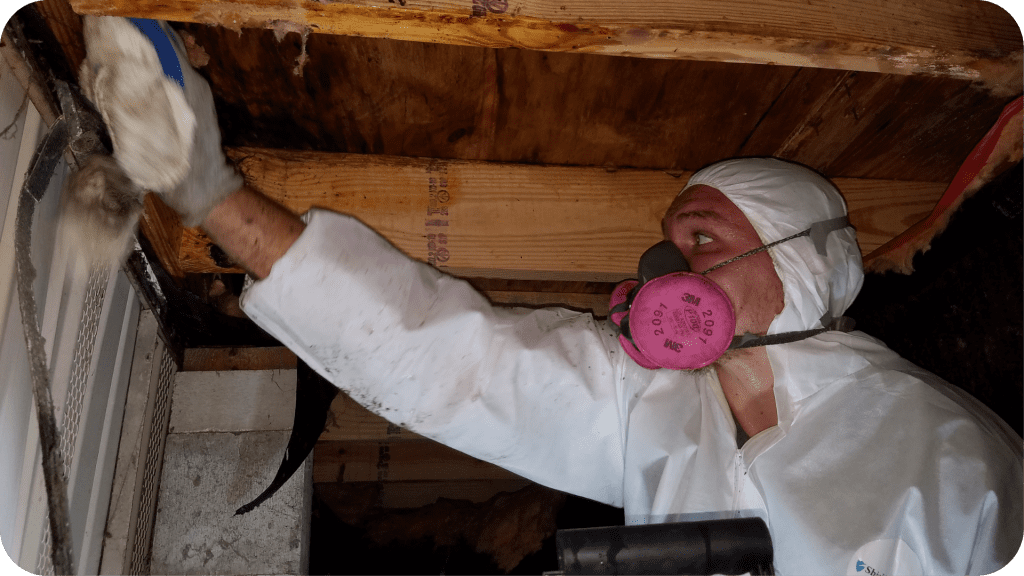 3. Lint Backup
Lint might be the cause of your washing machine's drainage problems. These fabric debris come off of everything in the wash and dryer cycles. Lint will naturally flow down the drain when you run a washing machine, which can clog the lines. Consider a bathtub with hair build-up. The tub will eventually back up and drain at a slower rate than usual. This is comparable to how lint accumulation in the washing machine can slow or prevent it from completely draining.
The discharge of some machines is not regulated well, resulting in a potential leak at the hose connection. A lint trap may be installed into the hose and capture debris as they flow out, saving you money on water cleanup if a leak occurs. This could be cleaned monthly, minimizing the risk of a major water calamity.
Washer lint traps are occasionally supplied with the machines. They can be found in top-loading washers where you add the softener. The trap is revealed by lifting the center portion of the top middle part. This should be done regularly as well.
Tip: The majority of the lint generated by your washing machine may be captured by placing a floating lint catcher in the water.
4. Clean the Door
If you have a front-loading washing machine, clean the door gasket seals with vinegar regularly. Vinegar is nonabrasive like other disinfectant cleansers. Mold and mildew can accumulate in these rubber gasket sealants over time, causing them to crack. When these cracks form, water can leak out and spill onto the floor.
5. Connections and Hoses
Make sure there are no breaks in your washing machine outlet. A fracture here will allow water to seep out of the hose, leaking into the wall or onto the floor. Check your water-filling connections – those that connect to both the wall and washing machine. Leaks here will drip water onto the floor, wreaking havoc on the surrounding environment. If you haven't replaced your hoses in a long time, consider investing in some braided nylon hoses, copper or stainless steel versions. These types of hoses are reinforced to be more leak-resistant.
If a connection or hose fails, all water in the machine will flow out onto the floor. This is why it's critical to maintain your washing machine regularly. A leak of this sort can cause a significant amount of water damage, requiring professional repair work.
Tip: The washing machine's average life is 8-10 years, where the connection hoses are generally the same period.
If My Washing Machine Leaks, Where Should I Turn?
It's critical to keep your washing machine in good working order. If a leak occurs, the pool of water might cause water damage. Run your washing machine only when you're at home to prevent flooding. There's no way to stop water from pouring out if a leak happens while you're away from home. This is why our water restoration technicians recommend using a washing machine while home, to prevent any potential damage from occurring.
There are washing machine leak detectors with automatic shutdown capabilities. If something goes wrong, these can be beneficial in regulating the water input and output. Washing machines have a lifespan of eight to ten years. We recommend monitoring your washing machine carefully when it is nearing the end of its life span for potential failure.
Water damage can occur when a hose leaks, which may result in the surrounding area being damaged. If this happens, we are here to assist you to mitigate the leak and restore the property to new. Water damage is unpredictable, but there are things you can do to prevent it from happening. Call us at (386) 677-1856 if your washing machine leaks so one of our water damage restoration technicians can come to restore the impacted area to new.
Try reading our blog on the fire hazards involving dryer lint!